Sophie Smith – Welfare Officer and Director pronouns she/her
Sophie started playing football aged 8 but only joined a team when she started university, playing for the Sheffield Medics Women's team for 6 years. After a few years away from football Sophie joined AFC Unity when the club was only a few months old.  Sophie works as a GP in Sheffield and loves that she can combine helping others with her passion for football, regularly taking part in the Football for Food campaign and other community activities run by the club. Sophie is an FA Level 1 Coach.
Jaimee Reeve – Chair and Director pronouns she/her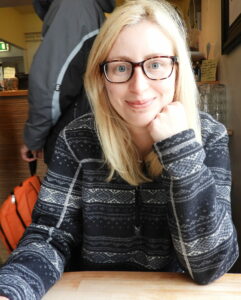 Jaimee is from the North East and  has always been around football and grew up playing with her older brother. After a break from playing football, she joined AFC Unity in 2016, initially playing for the AFC Unity Jets before moving to the first team. Jaimee is passionate about the community ethos of the club, such as the Football for Food campaign and empowering women through Solidarity Soccer.  Jaimee is an FA Level 1 Coach.
Kirsten Vizor – Secretary and Director pronouns she/her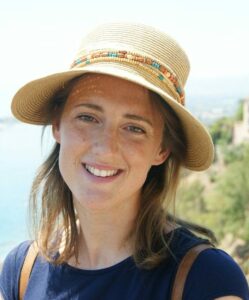 Kirsten grew up in Saudi Arabia playing 'soccer' with her friends (and dad as coach!) and has been hooked ever since, playing for various university departmental teams before joining AFC Unity in 2018. Kirsten has always loved to play midfield and thoroughly enjoys AFC Unity's style of play. Although she came to Sheffield relatively recently for her medical training, Kirsten feels passionate about the clubs contribution to the community (via Football for Food, for example) and wider society.
Sarah Choonara – Ultras Lead and Director pronouns she/her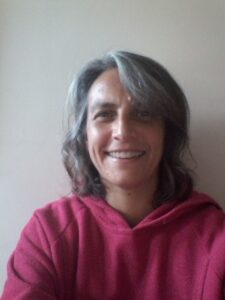 Sarah has been a football fan since childhood but only started playing in her 40s. She has been keen to promote grassroots and recreational football to all, regardless of background or experience, supporting the girls and women's football at Football Unites, Racism Divides for several years and joining AFC Unity to play in their second then first team. Sarah is inspired by the way grassroots football can collaborate with political and social justice campaign groups and be a vehicle for change.
Hannah Lamb – Solidarity Soccer Lead and Director pronouns she/they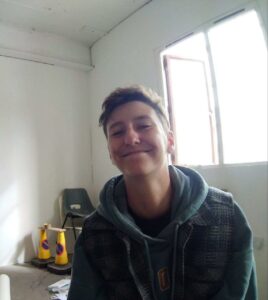 Hannah started playing football aged nine, playing half a season in midfield before falling in love with goalkeeping (and getting muddy!). After a couple of years out during University, in 2017 they were drawn to the inclusive and politically active ethos of AFC Unity. They are passionate about the Solidarity Soccer programme, particularly as a developing safe space for transgender and non binary players, and loves meeting new players and seeing them develop skills and confidence.